The online shop for pralines and chocolates
THE TASTE OF SEDUCTION!
The Manufacture Confiserie Lauenstein stands for highest quality standards and exquisite chocolate joy. With the very first bite you get indulged and you might get addicted. This is a warm warning with a twinkle! It is a sweet and fine addiction, which you may allow yourself at any time. Chocolate is proven to be healthy! In our online shop you find the tempting range of more than 300 pralines and chocolate creations. Your orders are wrapped carefully by hand and may, if desired, be delivered in gift packaging directly to your home. We do truly understand the addiction for our very fine products and we are happy to contribute to your daily treats.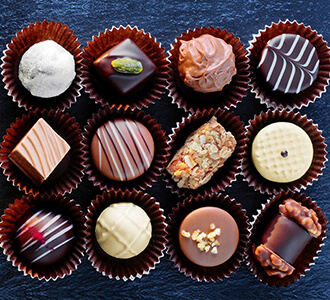 Exclusive praline assortment

We offer a variety of exceptional praline creations.
Find your favourite treat and enjoy it every day.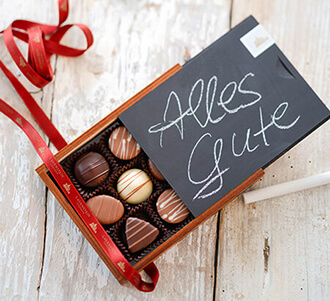 Gift treats

We also offer exceptional gifts for any occasion.
Surprise your beloved ones with an exquisite praline –and chocolate experience.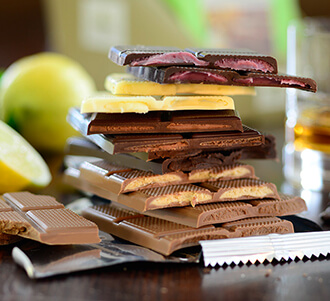 True variety of chocolate

Offering a unique variety of chocolate has been our mission ever since. This is our daily commitment for your daily indulgence.
Experience the most exclusive variations of chocolate directly from the manufacturer.
Find your favourite flavour
Lauenstein has got something for every taste: We know how to satisfy your palate.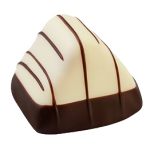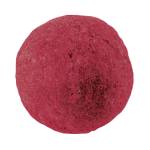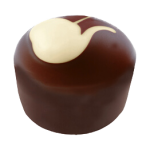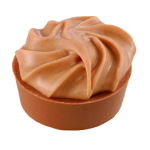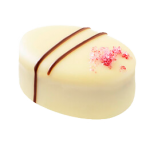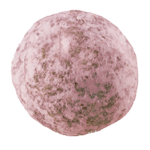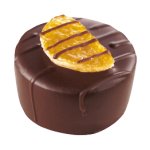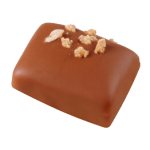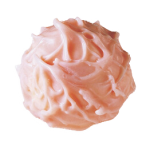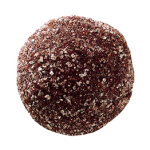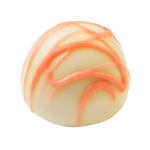 OUR MOST POPULAR DELICACIES
Exclusive taste always and everywhere!
The Manufacture Confiserie Lauenstein stands for highest quality standards and exquisite chocolate joy. Besides the online shop you may find our assortments at specialist shops. Moreover you may find our delicacies when visiting our "Fischbachsmühle". Here, an insight into our world full of delight is given to you. Have a sneak peak behind the curtains and witness the production of exclusive chocolate specialities.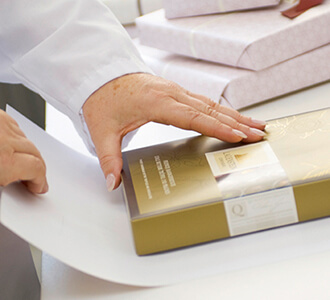 Gift treats with postal delivery

Our gift service sends your gift exclusively wrapped directly to your desired address.
Simply order online and add your personal greetings.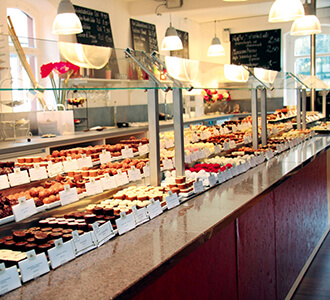 Factory outlet at the Fischbachsmühle

In our very well arranged factory outlet where we offer a diverse and seasonal selection of products, our guests may choose their favourite pieces, taste the latest chocolate creations and find very special souvenirs in a stylish ambiance.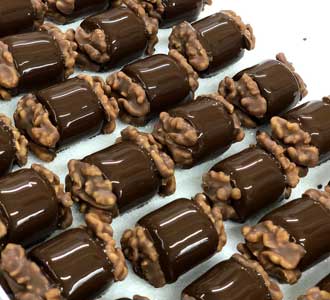 Transparent factory at the Fischbachsmühle

In our transparent manufactory you can look over the shoulder of our connoisseurs and experience the making of our high-graded pralines.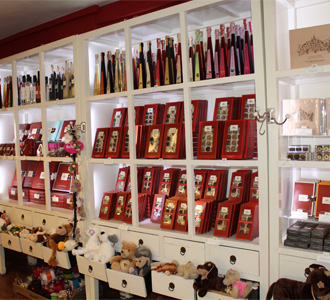 Find a retailer

Our partners are experienced and high-class confectionaries as well as high graded department stores. Find a Lauenstein partner close to you.