»The taste of love«
inspired to
»passion for perfection«
The entire history of the Confiserie Lauenstein was accompanied through true passion for pralines and chocolates and a strong entrepreneurial spirit.
Entrepreneurial spirits that lead from the regional market into the highly competitive international market.
Nowadays we are proud to be part of an international chocolate manufactory where the spirit of the old days and excellence is still alive.
Passion for perfection!.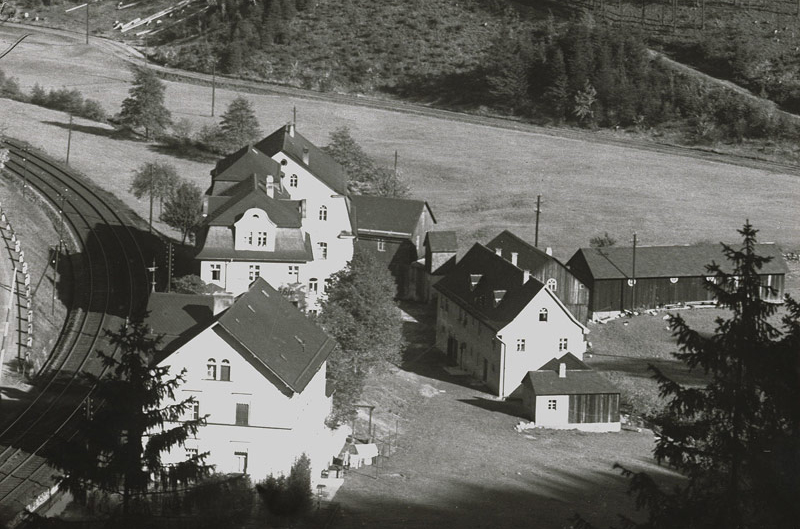 The taste of love

….a respectable confectioner from Berlin fell in love with the millers' daughter from the Fischbachsmühle. It was love that made him come to the Franconia forest and here he started creating fine pralines.
Turning passion into profession

... with the corporate name "Pralinenboy" handmade products entered the market and the confectionery was listed in the trade register.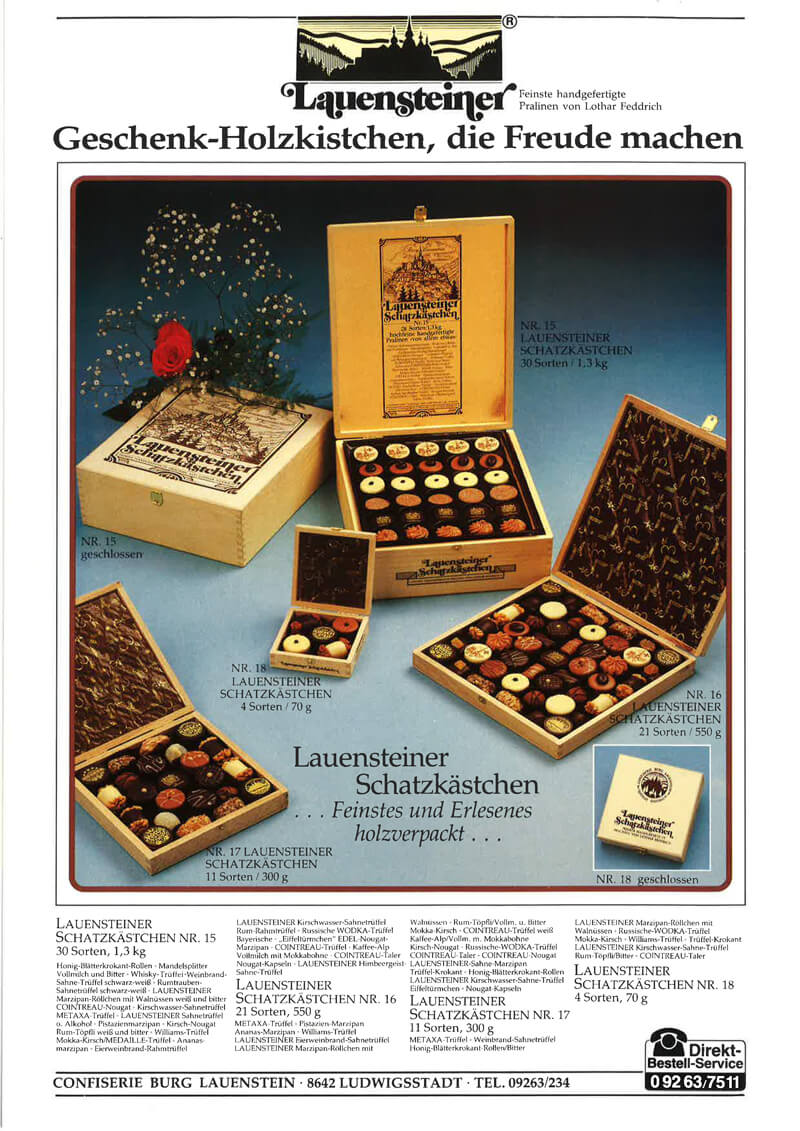 From the profession to manufacturing

... the managing director Dr. Erich Kaub initiated the re-branding of the company from "Pralinenboy" to "Confiserie Burg Lauenstein Ltd".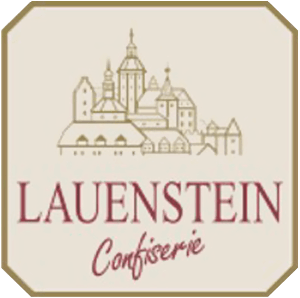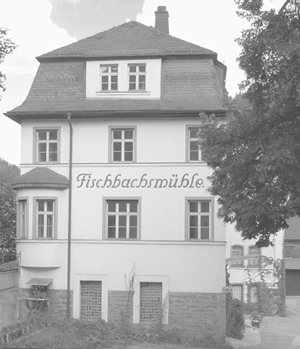 The international confectionery

... by than the fine pralines originally created in the Fischbachsmühle have conquered the globe and are ever since the epitome of handmade, exquisite products made of high quality ingredients, creating unforgettable tasting experiences. Bearing in mind old recipes, always an eye on innovations.
Growth on the region

... economy enables a dislocation of the main production of the manufactory to Teuschnitz.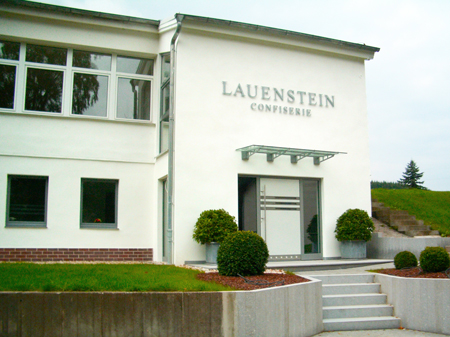 Experiencing pure delight

... after extensive renovation and restoration, the Fischbachsmühle and the transparent manufactory, the café, the chocolate fountain and the factory outlet have become a very popular excursion destinations.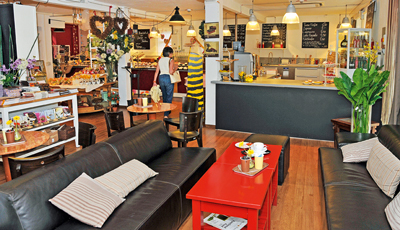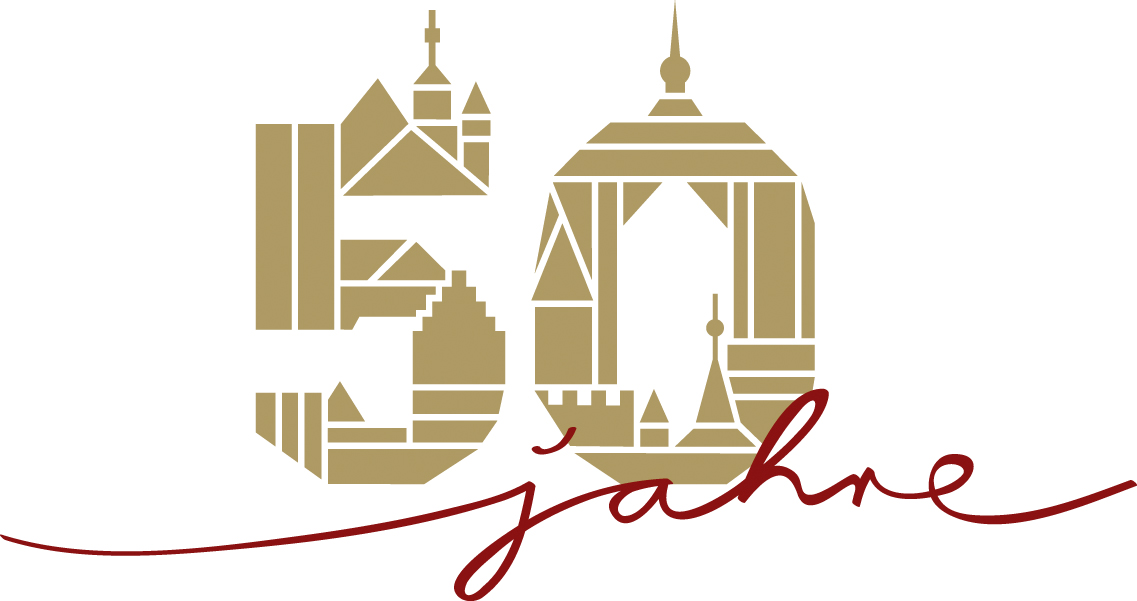 Passion for perfection

... the confectionery "Confiserie Burg Lauenstein" celebrates its 50th anniversary and reinforces its mission: Passion for perfection in chocolate indulgence.