Manufacture
We have a long way ahead till we can brand our pralines "Lauenstein"
"The heavenly, mouth-watering chocolate flows like liquid, golden copper, and winds itself gently around his sprout. He draws fine lines onto his new compositions with it. It is the coronation of a truffle." We could call production at this point manufacturing, since every piece is made by hand. A claim for highest quality, besides the mission of perfection, this is what we strive for every single day. This is our promise!

Perfection is our daily mission and this ranges from selecting raw materials, process those in state of the art manufacturing, package our high quality products adequately and deliver them safe and promptly. We are continuously writing history with our exclusive signature recipes, our exceptional innovations and our daily compassion. Recipes may not always be written on paper, it is rather the feeling, taste and senses of our connoisseurs, which lead to perfection.
THIS IS WHAT WE AIM FOR – THIS IS WHAT WE ARE WORKING FOR.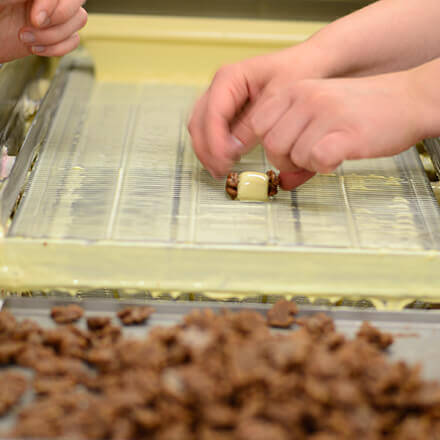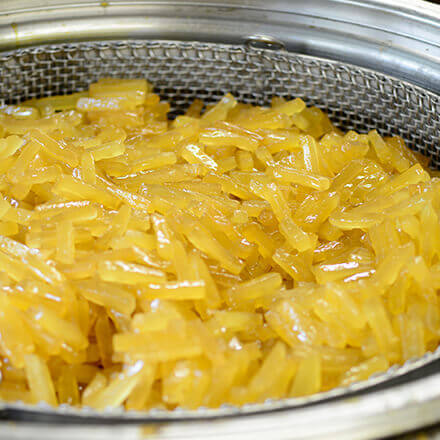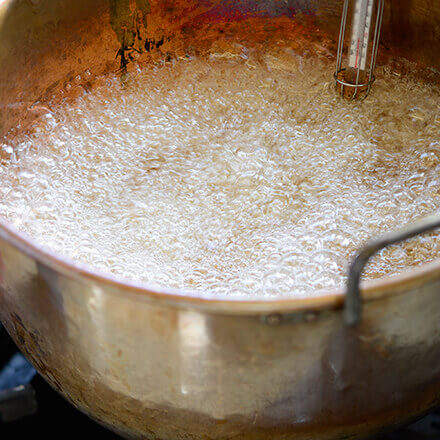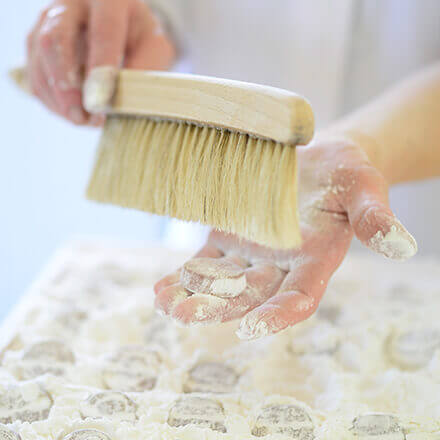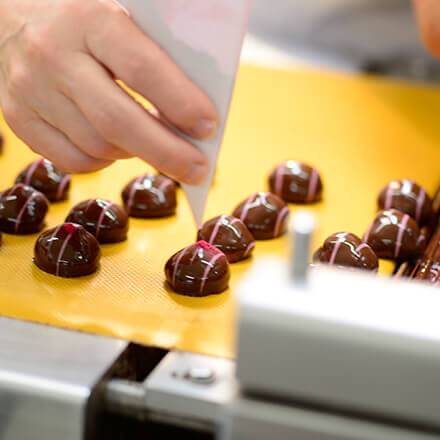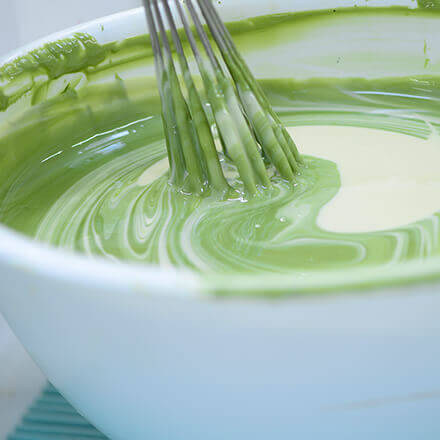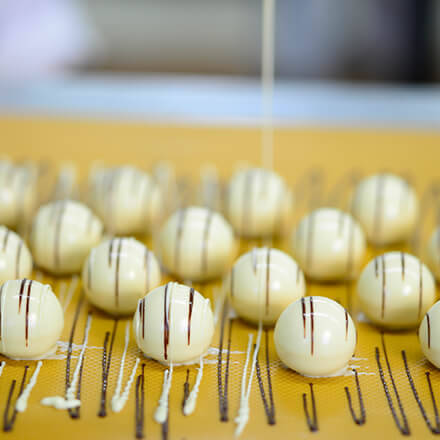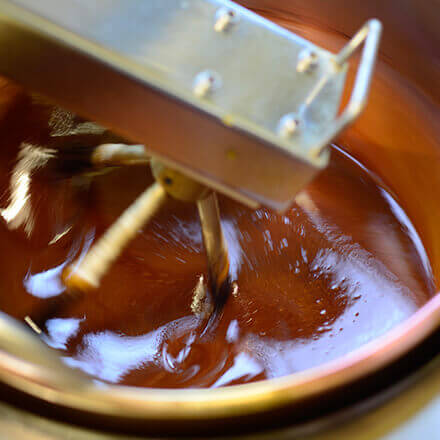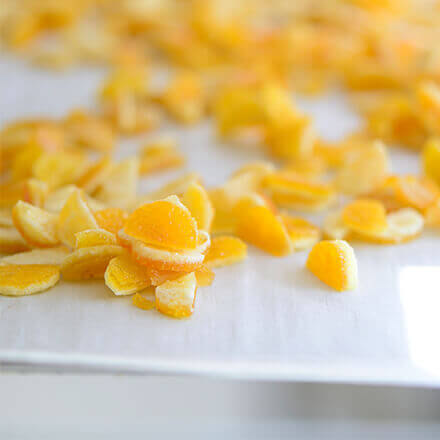 Pleasure, passion and discretion
BEHIND THE EXCELLENCE OF OUR PRODUCTS STANDS OUR HIGHLY APPRECIATED STAFF,
STRIVING FOR PEFECTION AND SHARING THE SAME VALUES AND PRINCIPLES.
Only very special and capable people bring along the skillset and competence, which is required for producing fine and exquisite delicacies that are simply mouth-watering. Our confectioners are connoisseurs and experts and moreover our most valuable asset. Only they know the raw ingredients and its character and know precisely which gentle processing brings out the desired flavour. Pralines and truffles by Lauenstein are masterpieces. Composed and created following old Lauenstein recipes, packaged and wrapped with care and love, ready to go on their travel around the globe to spread joy and happiness.