The transparent manufactory in the Fischbachsmühle
EXPERIENCING CHOCOLATE – WITH ALL YOUR SENSES:
In the FISCHBACHSMÜHLE by LAUENSTEIN
The transparent manufactory, with its glass walls, is located on the ground floor of the romantic Mill. It reveals the secrets and lavish process in hand making
fine chocolate art
– indulge in the world of pleasure.
Some specialities need extra attention, such as the tender nougat tartlets or the parisian marzipan rolls, which are covered with liquid mouth-watering chocolate, garnished with handpicked walnuts, and dipped into sugar.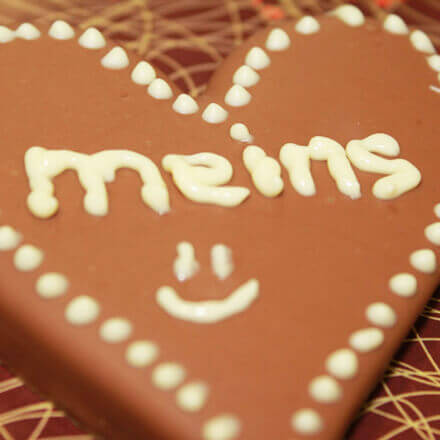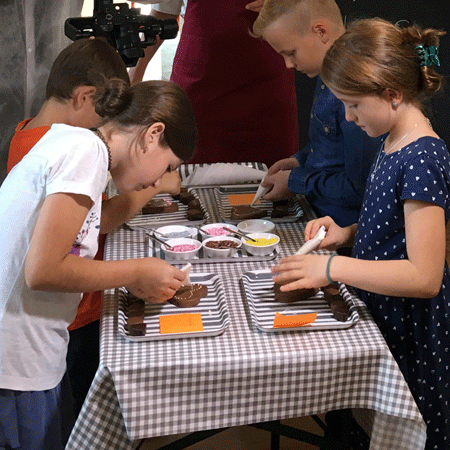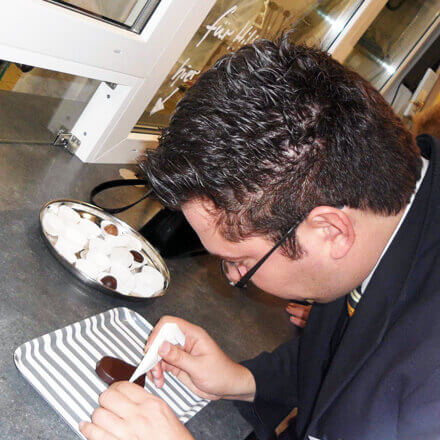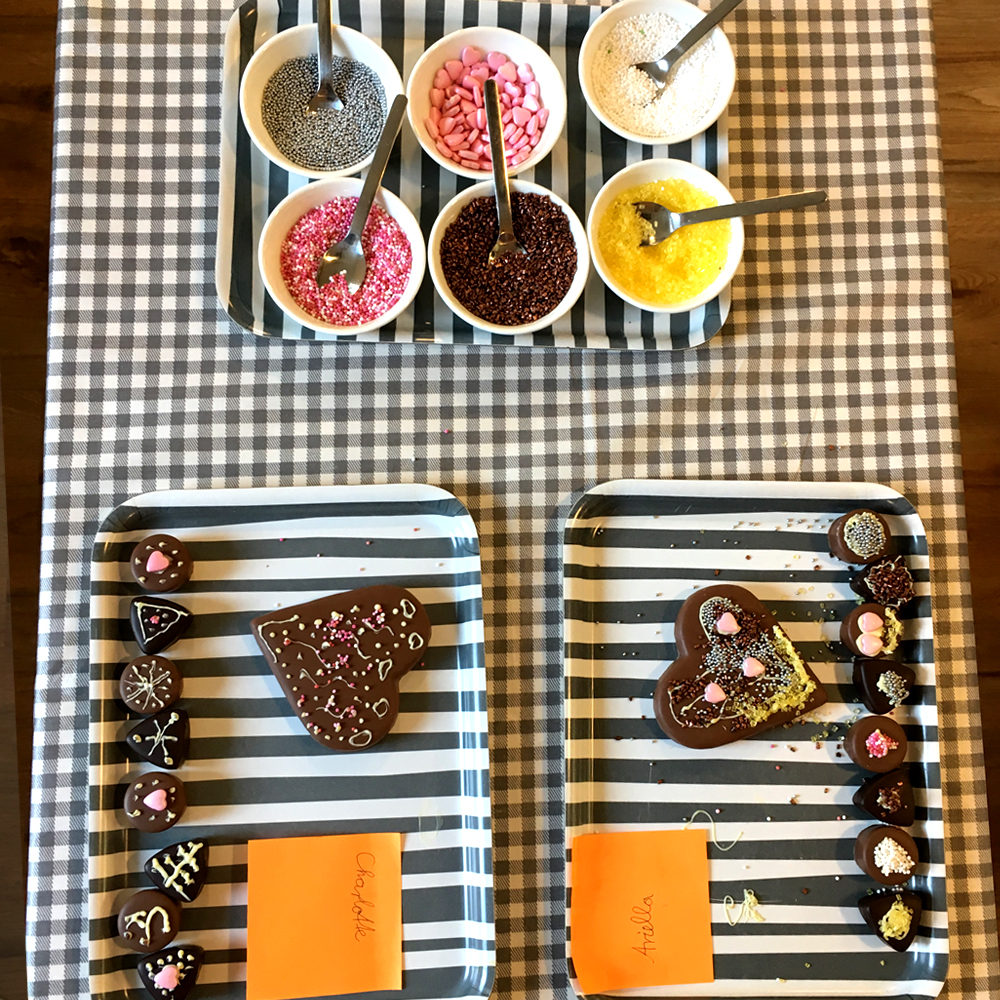 The garnishing of those very fine creations takes a lot of patience, a steady hand and finesse.
All those who want to indulge into this,
world of chocolate
may leave their daily routines behind and get into the role of being a chocolatier and garnish their own pralines.