Fischbachsmühle
An exclusive glance into the handicraft
and the diversity of our Confiserie Lauenstein.
Since 1685 the Fischbachsmühle located in Ludwigsstadt, stands for tradition in handicraft - being the former premises of a mill. Since 1901 the Fischbachsmühle is home of the renowned pralines and chocolates from Lauenstein. After lavish modernization the Fischbachsmühle hosts, just like the Lauensteiner factory outlet the transparent manufactory. Hence, an insight into our world full of delight is given to you. After the praline tasting you may enjoy some time-out with fresh coffee and tea and loads of handmade treats in our in-house café.
EXPERIENCE THE FISCHBACHSMÜHLE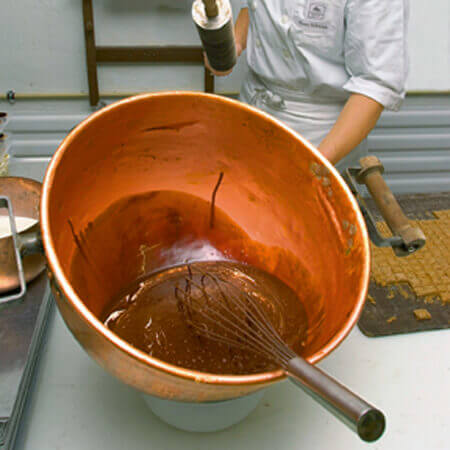 TRANSPARENT MANUFACTORY
Have a sneak peak behind the curtains and witness the production of exclusive chocolate specialities. In our transparent manufactory you can look over the shoulder of our connoisseurs and experience the making of our high-graded pralines.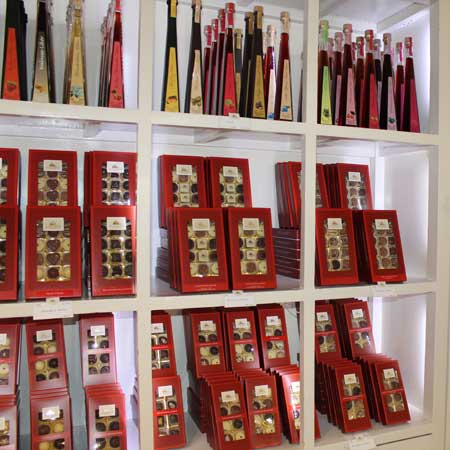 FACTORY SALE & CAFÉ
Our factory outlet offering a wide range of products is located in the "Fischbachsmühle". Enjoy cakes, pralines and chocolate with finest coffees and teas from Monday to Sunday in our in-house café.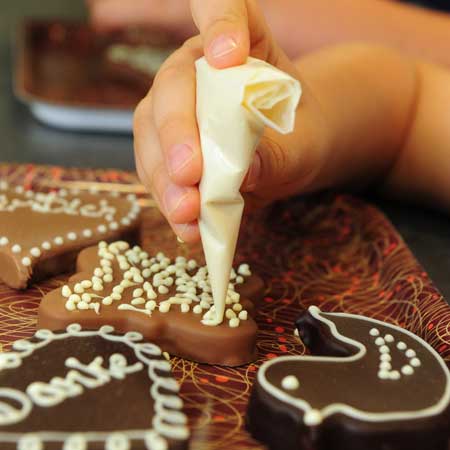 EVENTS
In case you are looking for exclusive events, we have a tip for you. Be part of our team during our events and create and garnish your own pralines and pastries. An unforgettable experience!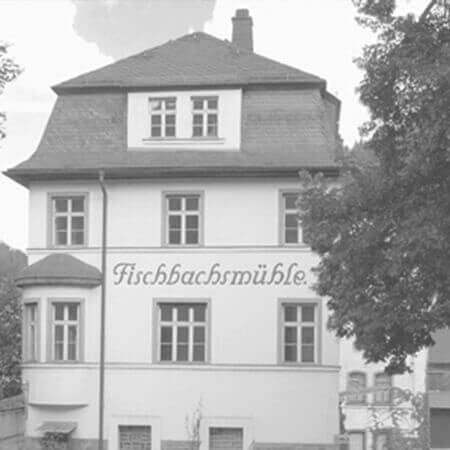 History of the Fischbachsmühle
The history of the Fischbachsmühle goes way back to the year 1685 and is truly characterized by tradition. Being a mill once upon a time, having becoming the birthplace of fine pralines and chocolate of high confectionary quality.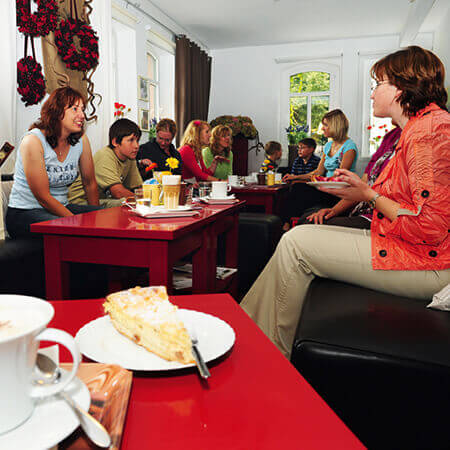 GROUP TOURS
We offer a varied program for travel groups: An insight into the transparent manufactory, or a comprehensive themed demonstration with tasting or simply a get-together in our café and factory outlet.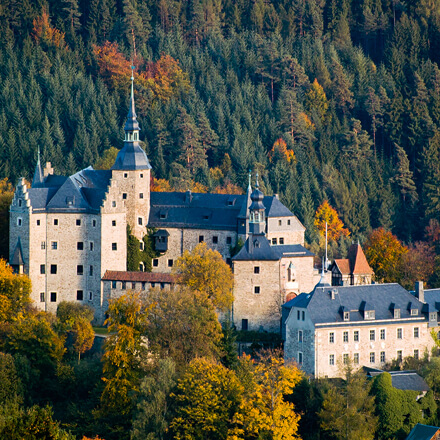 Location and opening hours
Our team is at your service from Monday till Sunday. The "Fischbachmühle" is located in the most northern part of Franconia, on the border to Thuringia, and convenient to reach by highways and several roads.