Pralines
A variety of delicacies – finest handmade pralines
This may probably be the most beautiful composition of our exquisite praline - and truffle specialities. Truffles, pralines and chocolates - we offer our customers a flavourful and manifold delighting selection. The first praline was born in the 16th century, as the earl of Plessis – Praslin has asked for an exquisite dessert. The chef prepared all the fine ingredients and gave his scullion precise instructions. However, in the very day-to-day kitchen work, bearing in mind working for aristocrats in those days, routine became hectic, the chef lost its manners and the keen apprentice was given a smack on the cheek. Being all jazzed, he spilled caramelized sugar onto an almond and the very first fine praline was born - by accident. Due to the very lavish process of making pralines - these delicacies are known to be the high point in the art of chocolate making.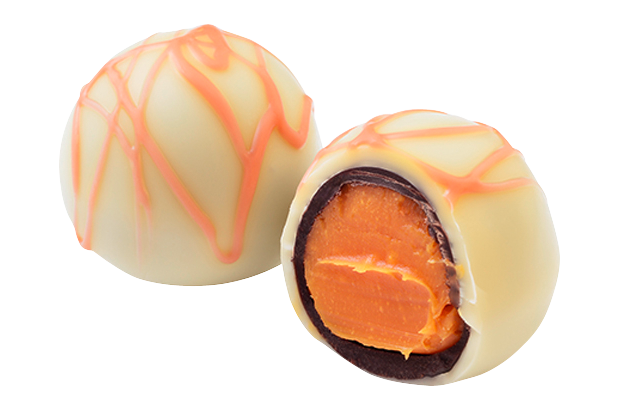 FAVOURITE ASSORTMENTS
Every praline has got its very own taste; an unmistakable cocoa character combined and enriched with the flavouring of further assorted ingredients. Find your favourite kind and flavour within our exquisite assortment.
Discover now
Praline-
packages
Offering a wide range of flavours means charming our senses. Along with our promise of creating exquisite products in perfection we also offer you diverse and exclusive boxes for pralines.
OUR MOST DESIRED PRALINES