Easter by Lauenstein
Not only kids look forward to Easter eggs during Easter time. Find your suitable present, such as classy Easter eggs or our hand selected Easter gifts. To round up a perfect present you may give a matching Easter accessories too.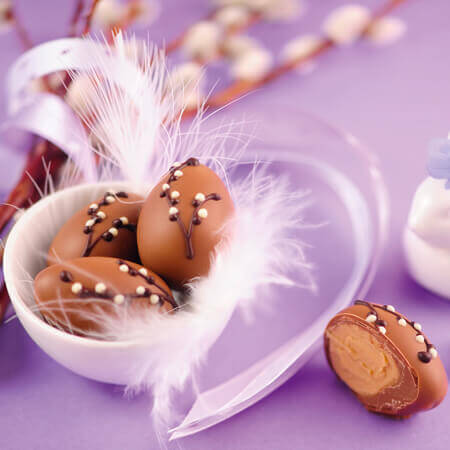 EASTER EGGS
Easter eggs are something very special – for a very special season in the year. Once the sun gives us the first sweet sunrays during spring, our palate longs for special tasting moments of sweet indulgence.
Discover now
EASTER GIFTS
Easter gifts are the perfect choice for Easter bunnies filling up Easter nests with exclusive chocolate, or for giving your family and relatives something special for Easter.
Discover now